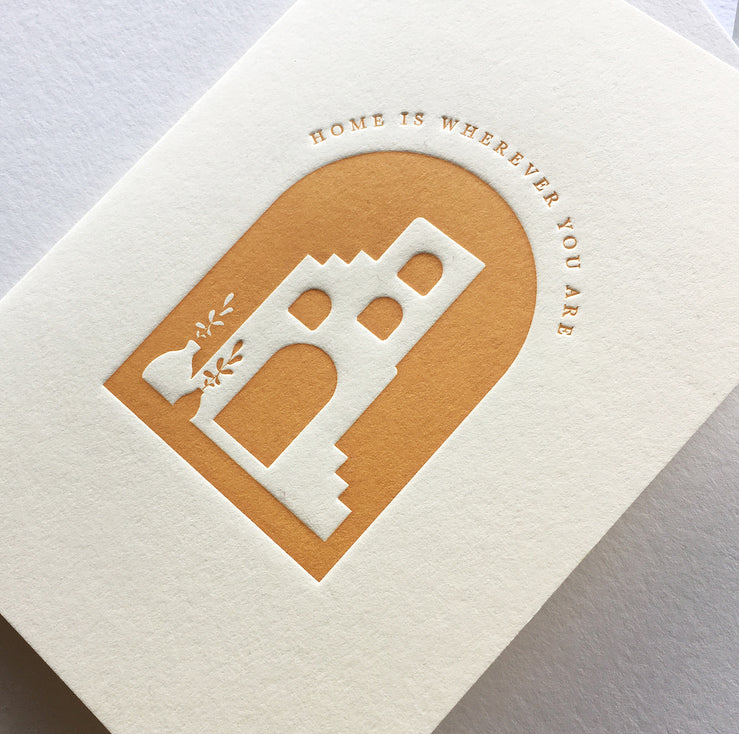 A collection inspired by a little flirt with wood carving.
Compelled to create a big scale project to bide away the months whilst our home was being built, I envisaged carving a huge wooden door. All of my anticipation, hopes and dreams for this new house etched in each carved line. And sometimes, as I stand in my new kitchen ~ so functional, so much nicer than the makeshift one we are in now ~ I'll hear those little dreams come out of the wood. "i hope it's everything you dreamed and more"…
Such lovely sentiments, but I know just as much as any artisan, that craftswomanship and craftsmanship like letterpress and wood carving take years and years to develop the skills. And though I have the patience of a saint with letterpress, I gave up on the wood quickly, and instead carved out old letterpress plates.
And that's how this collection was created. Hand carved printing plates and padding to create an embossed effect. All with the daydreams of a beautiful home, a sacred space and holding space for love and joy.