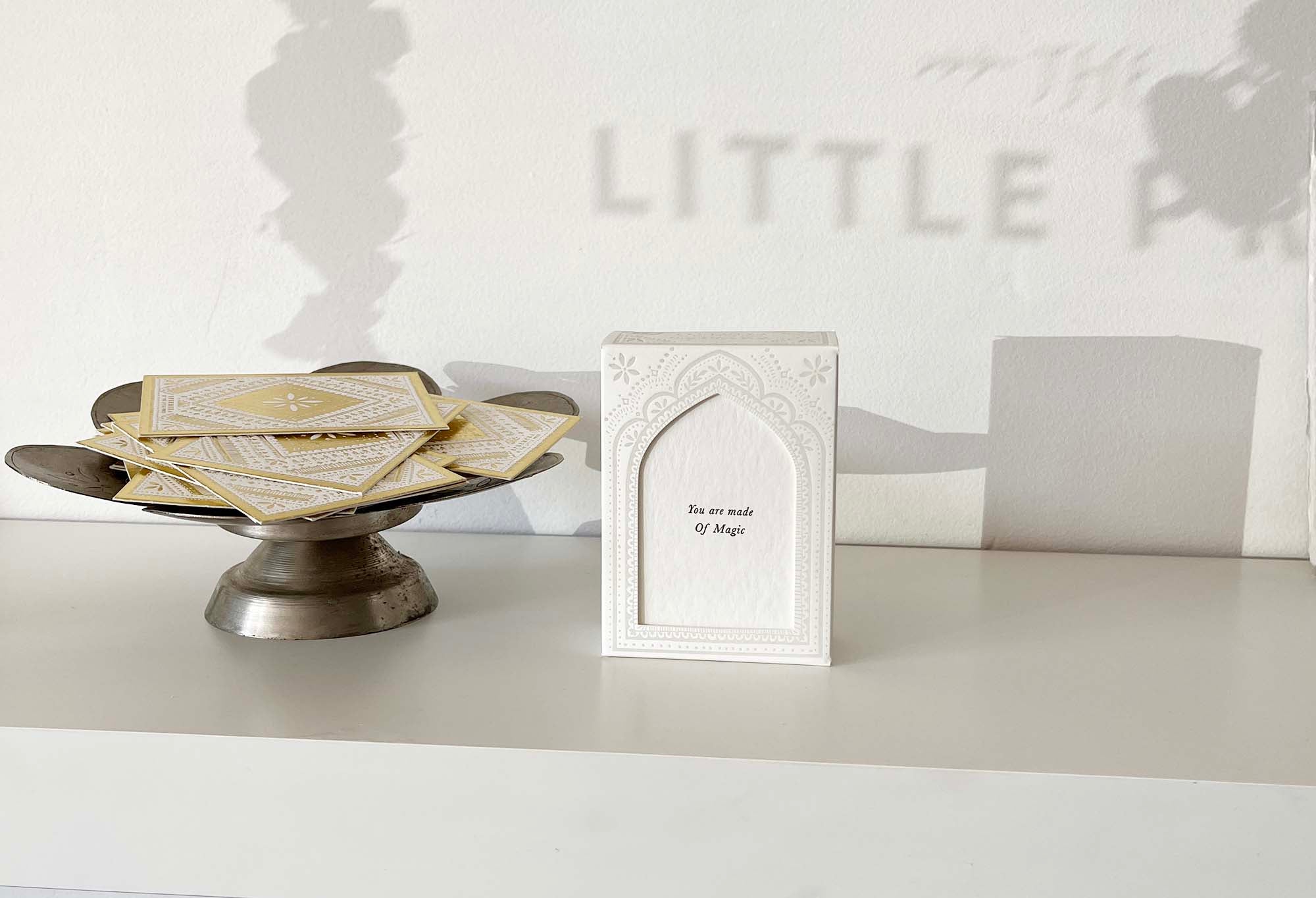 Reminiscent of pebble beaches, mosaics, especially mosaics made from beach stones, and sacred geometry shapes. 
Lovers shows the two 'flower of life' symbols connected, creating a new flower together.
Hundreds of hand drawn circles, hand pulled screen print with a blush-peachy ink, printed on 300gsm shimmery oyster shell warm white card.
signed, limited edition of 25