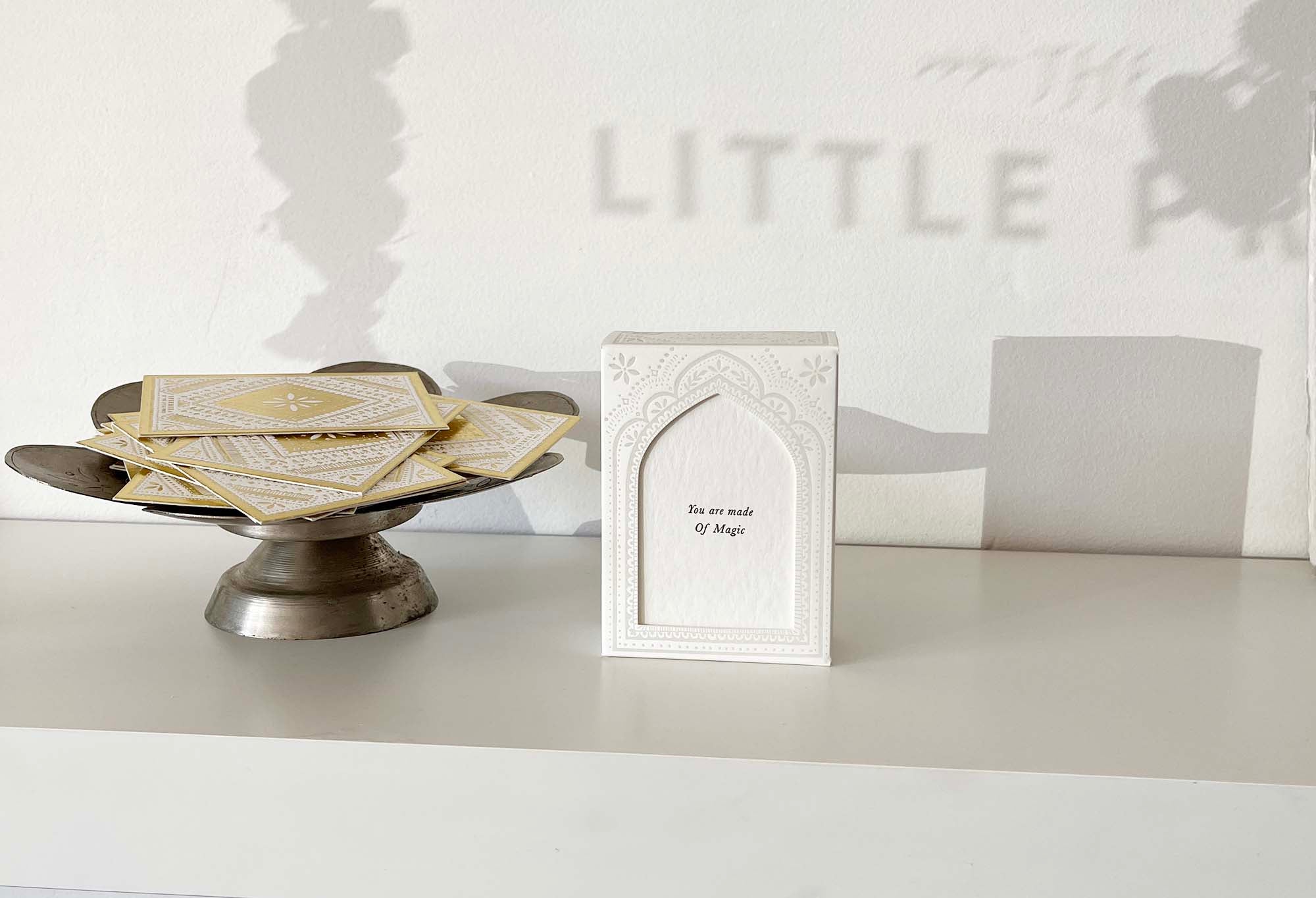 Framed Mini Letterpress Art Print
Ethically handmade glass & grass frame which hinges open with two panes of glass. This makes it easy to switch out artwork, add pressed flowers, and make it double sided. 
Letterpress printed, mini art on handmade paper with raw edges and tiny details. Hand drawn and printed by The Little Press.