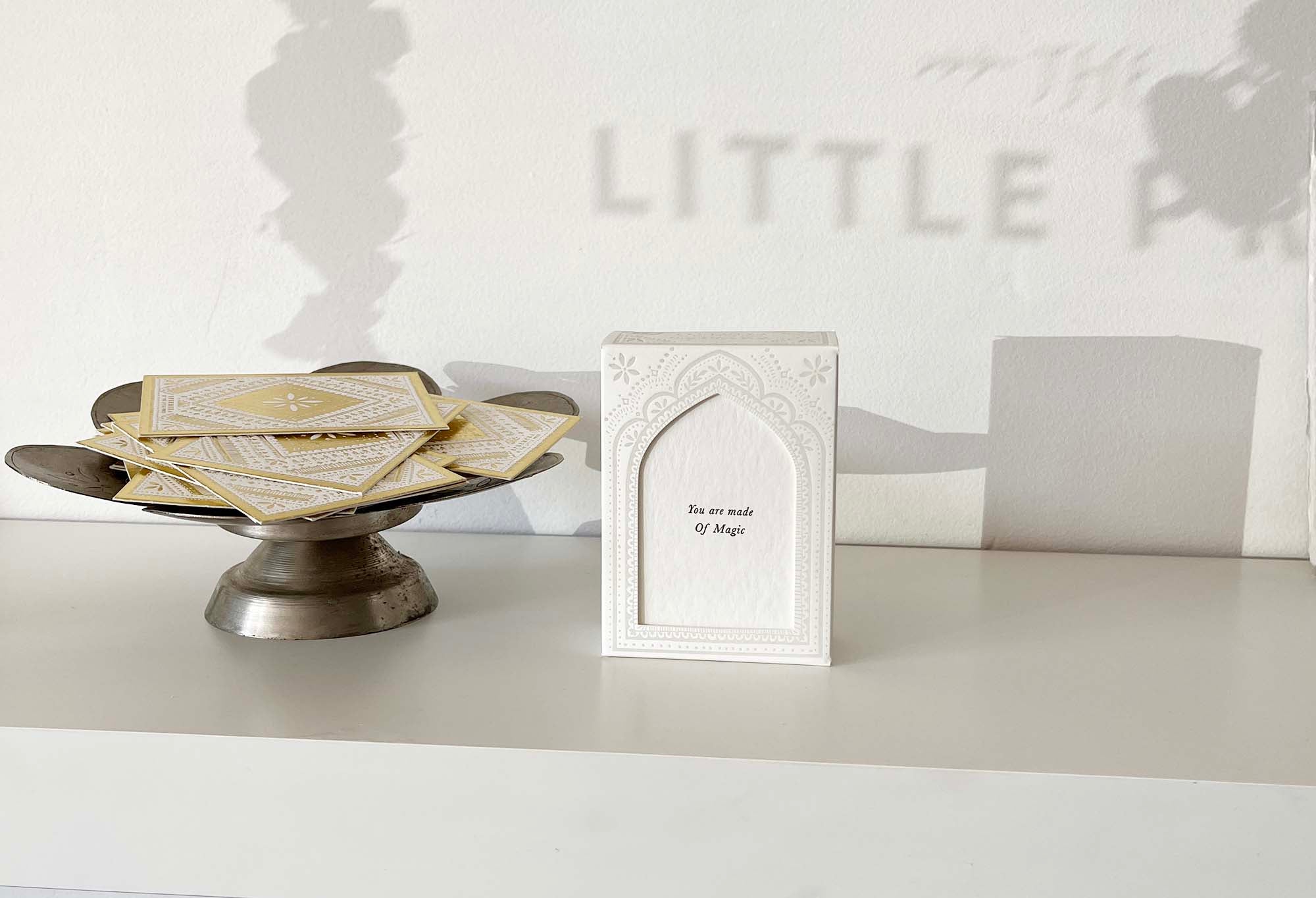 Reminiscent of pebble beaches, mosaics, especially mosaics made from beach stones, and sacred geometry shapes. 
Community shows an encompassing circle from the 'flower of life's' radiating pattern, with the flower in the centre. A community coming together to create and hold something new.
Hundreds of hand drawn circles, hand pulled screen print with a navy blue ink, printed on 300gsm shimmery oyster shell warm white card.
signed, limited edition of 25