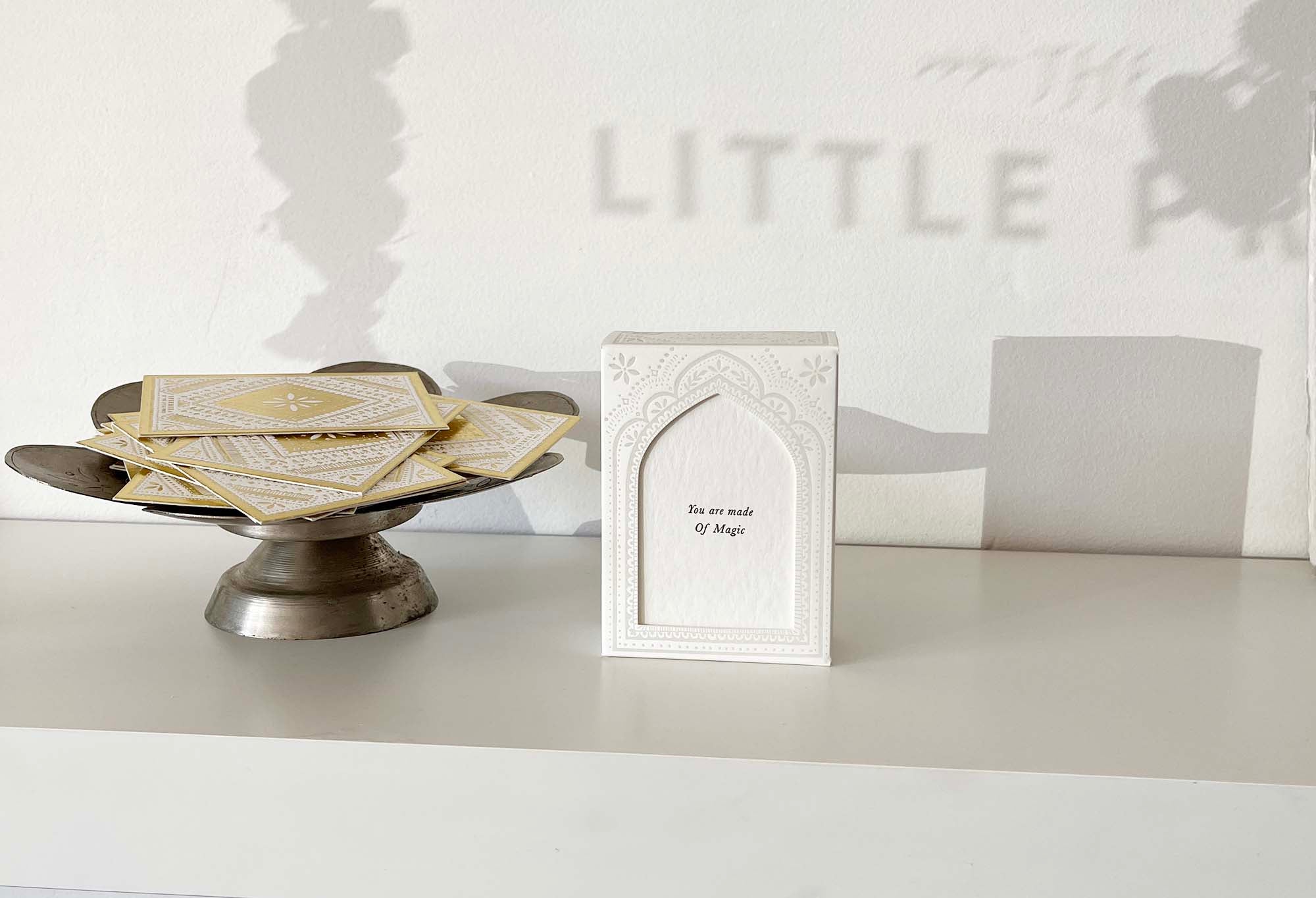 A Zine of quotes, inspired by the concept of Oasis - both in the world outside, and finding an Oasis inside of ourselves too.

A collection of quotes, musings, stories and a meditation on the lush, retreat, the abundance of an Oasis, wherever we find them.
Printing Processes: Letterpress with modern printing plates and digitally printed pages on vintage found paper.
Hand bound with copper staples, 16 pages, 6 letterpress printed, 2 digitally printed.
Finished with vellum band
Our zines are available as Subscriptions! You can subscribe for a whole year so that bi-monthly as the zines are released, you will receive them first! Every two months, your letterbox will have a wonderful paper surprise waiting for you to open up, sit down with a cup of tea and flick through. Check out the Subscription option from our collection of zine offerings here