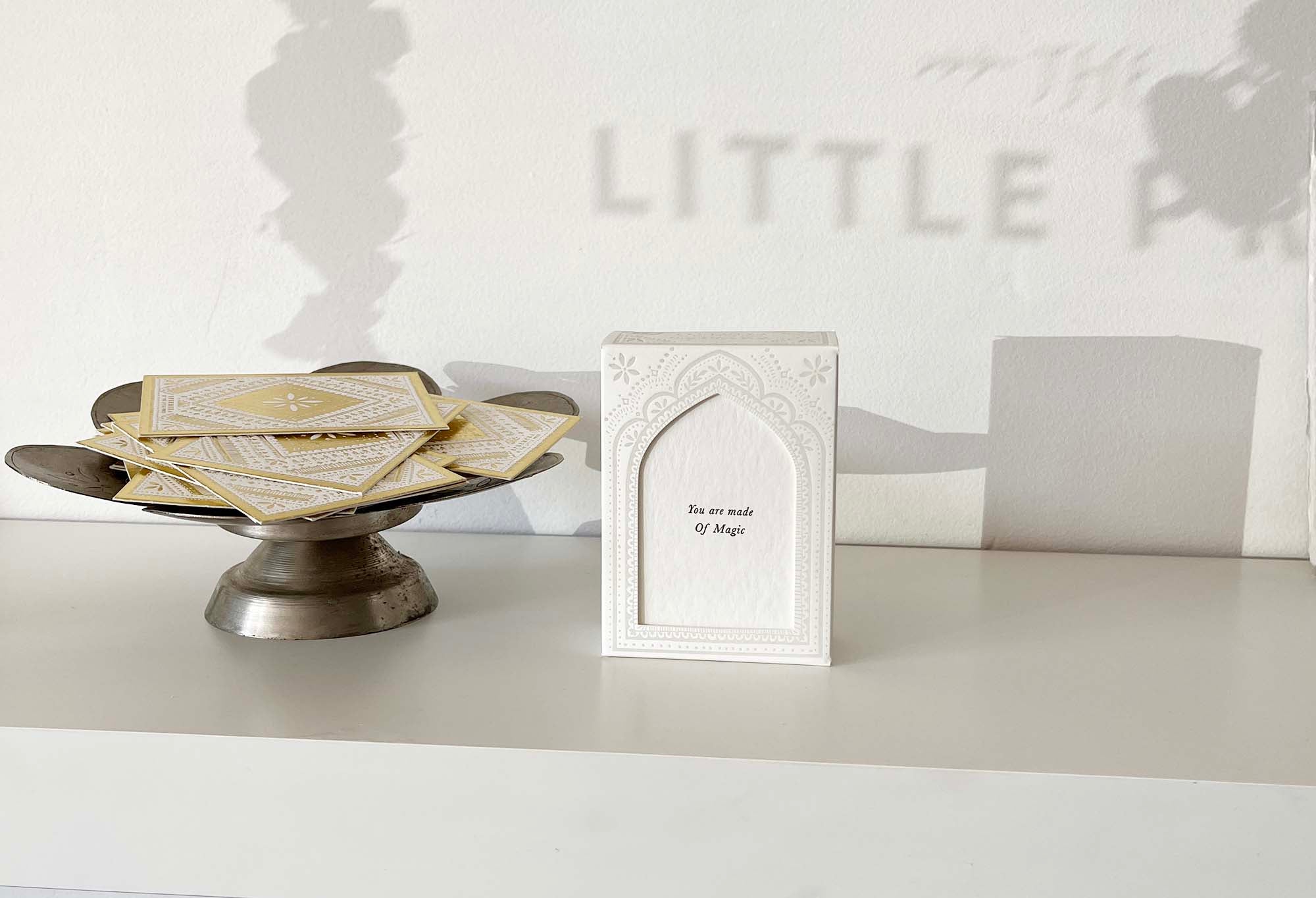 A Zine of quotes, and space for journalling and reflecting on your 2019. With prompts and space to illustrate and write your memories.
Before we say good riddance to a decade, it's important to take the time to distill your experience, to note what your favourite moments were, to document times of connection, to leave behind what no longer serves us and extract the lessons from the year.
Printing Processes: Digital print, Gold Foil with hand set vintage metal type.
Hand bound with copper staples, 20 pages
Finished with vellum band