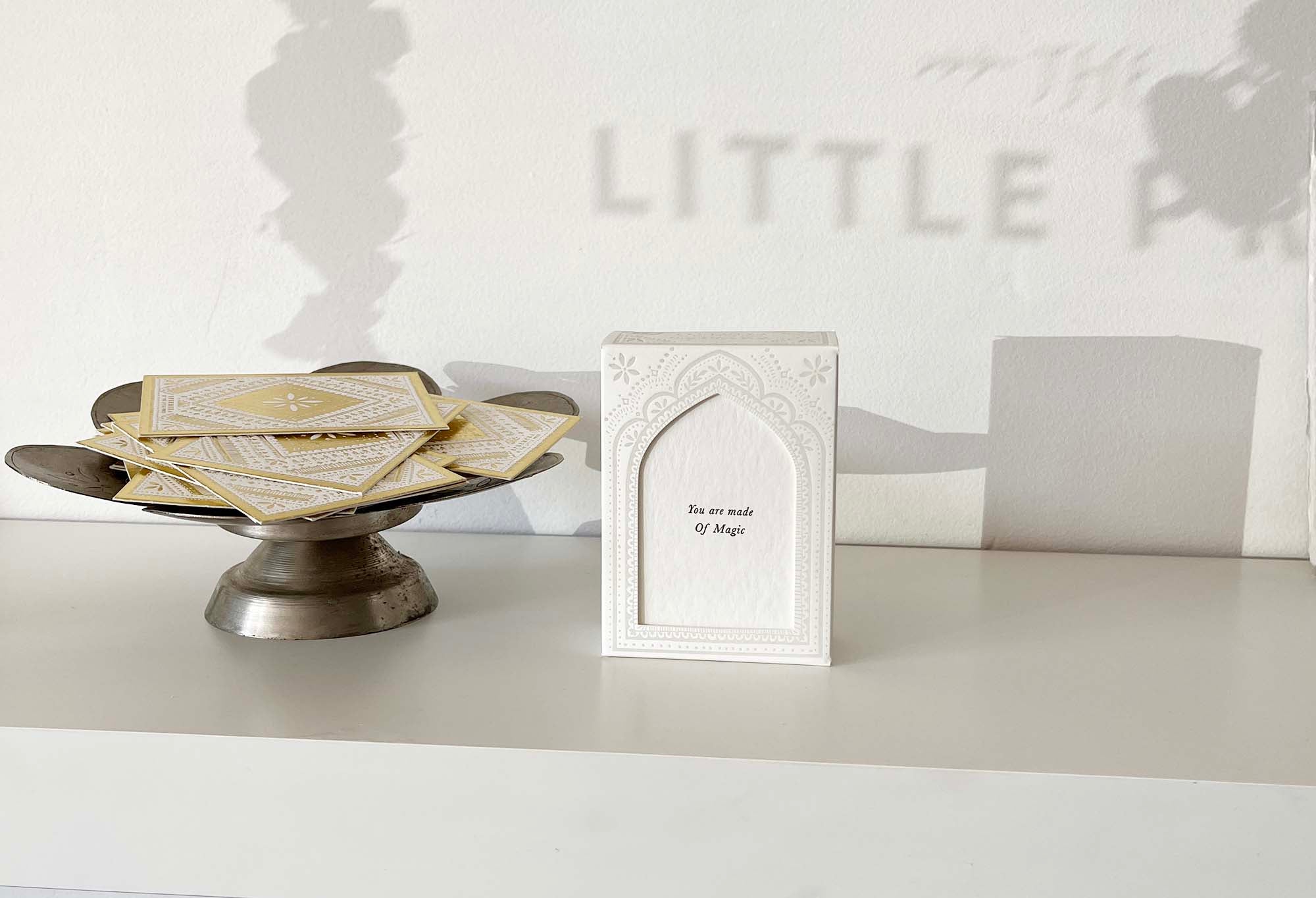 A Zine created in a pandemic and in the midst of a huge studio move, the spirit of Thrift was tangible. A prioritising of recycling, reusing, making-do with what was available, and seeing the beauty in what was already here.
Discarded art prints on handmade paper made from my exhibition in 2013 were used in the making of this zine. The quantities are more limited than usual, but the paper is like fabric with so many threads of stories of their own.
Printing Processes: Letterpress with modern printing plates and digitally printed pages on discarded art prints that were discarded in the print process due to the colours not aligning.
Hand bound with copper staples, 16 pages, 6 letterpress printed, 2 digitally printed.
Finished with vellum band
Our zines are available as Subscriptions! You can subscribe for a whole year so that bi-monthly as the zines are released, you will receive them first! Every two months, your letterbox will have a wonderful paper surprise waiting for you to open up, sit down with a cup of tea and flick through. Check out the Subscription option from our collection of zine offerings here