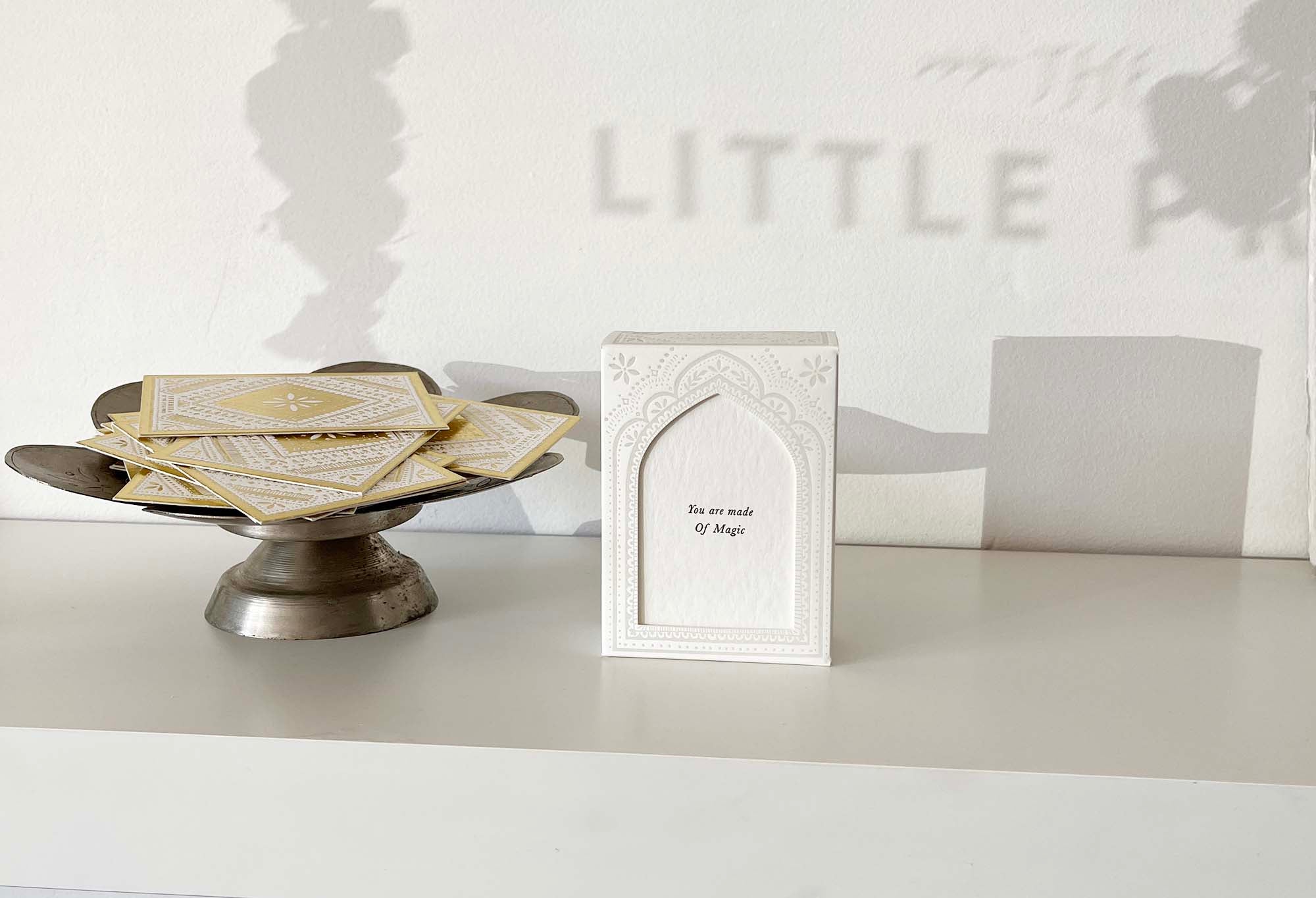 Meditations
This edition is close to our hearts, with simple meditations, and quotes to inspire and reflect on. Blank pages with hand brushed paint, quotes which have been completely hand set with vintage moveable type. Printed in earthy tones, on bright white paper, this edition feels modern and fresh. The handprinted nature will mean each zine is a one off, and no two are the same.
Perfect for flicking through the tangible pages with a cup of tea, or keeping close by for inspiration. The zine can also make for beautiful props in styled shoots, to inspire creativity!
Printing Processes: Printed in subtle vintage gold shimmery ink. Letterpressed with modern printing plates, and hand set vintage type, with hand embossed sunrise and sunset insert on shimmery gold paper.
Hand bound with copper staples, 16 pages, 7 letterpress printed.
Finished with vellum band
Available as a bi-monthly zine subscription, where we will send out a new edition as they are released every two months. Choose the Zine Subscription which is purely the latest zine packaged in our custom envelopes, or upgrade to the Luxe Subscription which includes 3 additional stationery treasures. These include sample art prints, mini handmade notebooks, tassels, greeting cards or tags from the collection, magical mis-prints and other surprises ~ all carefully selected to create a wonderful paper package. More info on the subscriptions can be found here