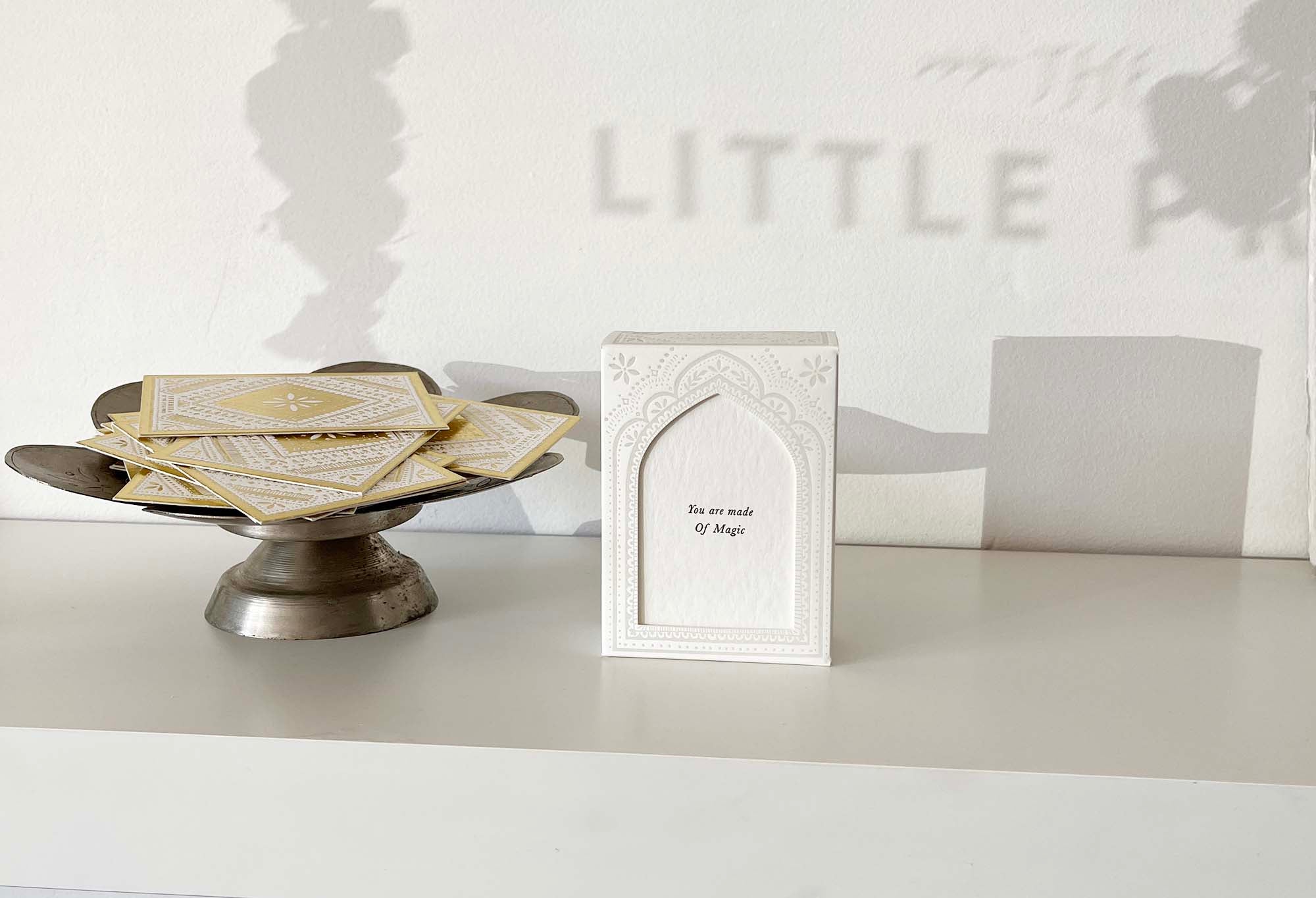 A hand illustrated crescent moon feels like treasure on this notebook. Gold foiled and embossed, so that the design is raised off the surface of the cover.
Inspiring creativity and holding the space for your sketches, daydreams, ideas and creativity.
Pages are blank, which is perfect for illustrations.

- 175 x 124mm (4.8 x 6.8")
- 100
- 100% recycled inside pages 80gsm
- 300gsm cover
- hot foil printed & embossed with a traditional printing press
- tangible design which is raised off the cover.
goes beautifully with "my sunshine" greeting card design