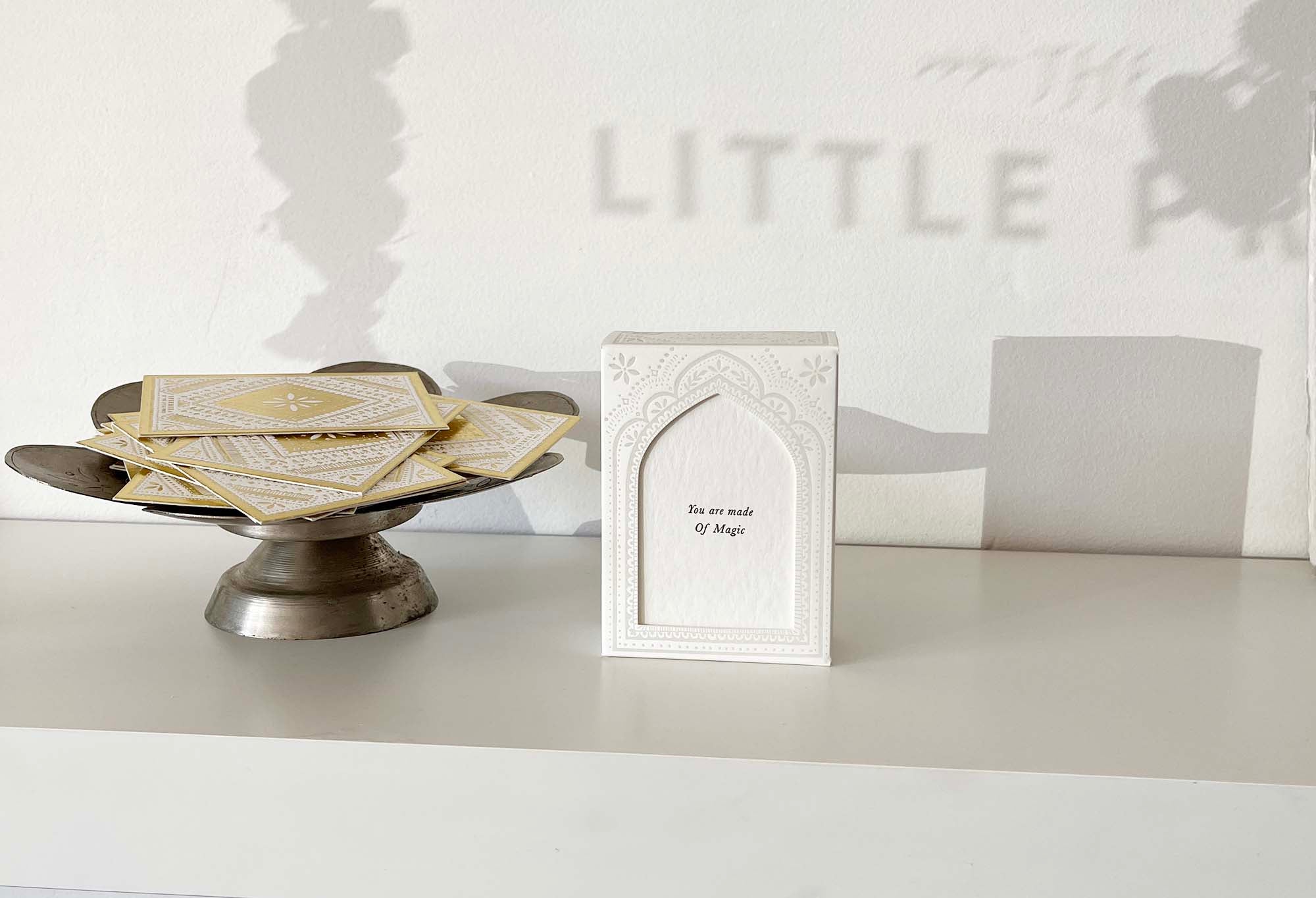 A hand illustrated Goddess feels like treasure on this notebook. Gold foiled and embossed, so that the design is raised off the surface of the cover. In her four hands, this goddess holds a book, a torch, a sword and a peace sign, around her radiating heart. Our interpretation of a traditional goddess, with the tools for a modern, empowered woman.
Inspiring creativity and holding the space for your sketches, daydreams, ideas and creativity.
Pages are lined on one side, so you have structure for written words. The backs of the pages are blank, which is perfect for illustrations.

- 175 x 124mm (4.8 x 6.8")
- 100 pages lined on one side, blank on the other.
- 100% recycled inside pages 80gsm
- Perfect bound
- hot foil printed & embossed with a traditional printing press
- tangible design which is raised off the cover.
goes beautifully with "Godess" greeting card design