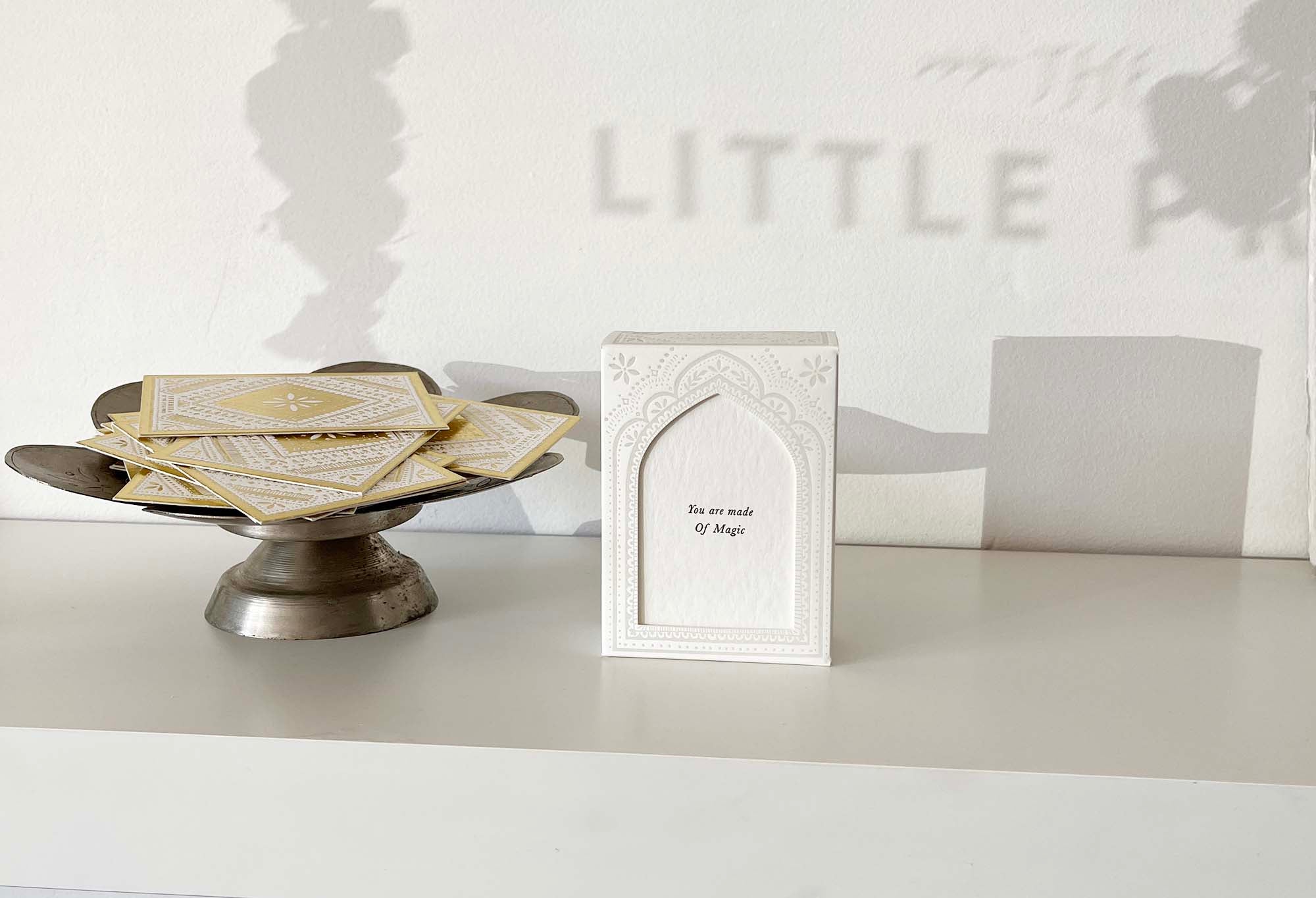 Include a mystery card in your online order - selected by us at random.
One of the most popular treasures from our Margaret River store, where many customers have spent much time flicking through the options, reading special ones to friends, or sharing with us little stories of which ones resonate. A little bit of magic we wanted to bring to the online experience. We cannot send exact requests sorry ~ it has to be randomly selected, which we think is part of the fun.
These are seconds from the Ephemera Inspiration Deck which didn't make it into a deck, and past our high standards. They may have tiny marks or print errors, or just be extras from a print run - they are too good to throw away!
Choose from one single, or a set of 3. All randomly selected for you. It's a mystery!