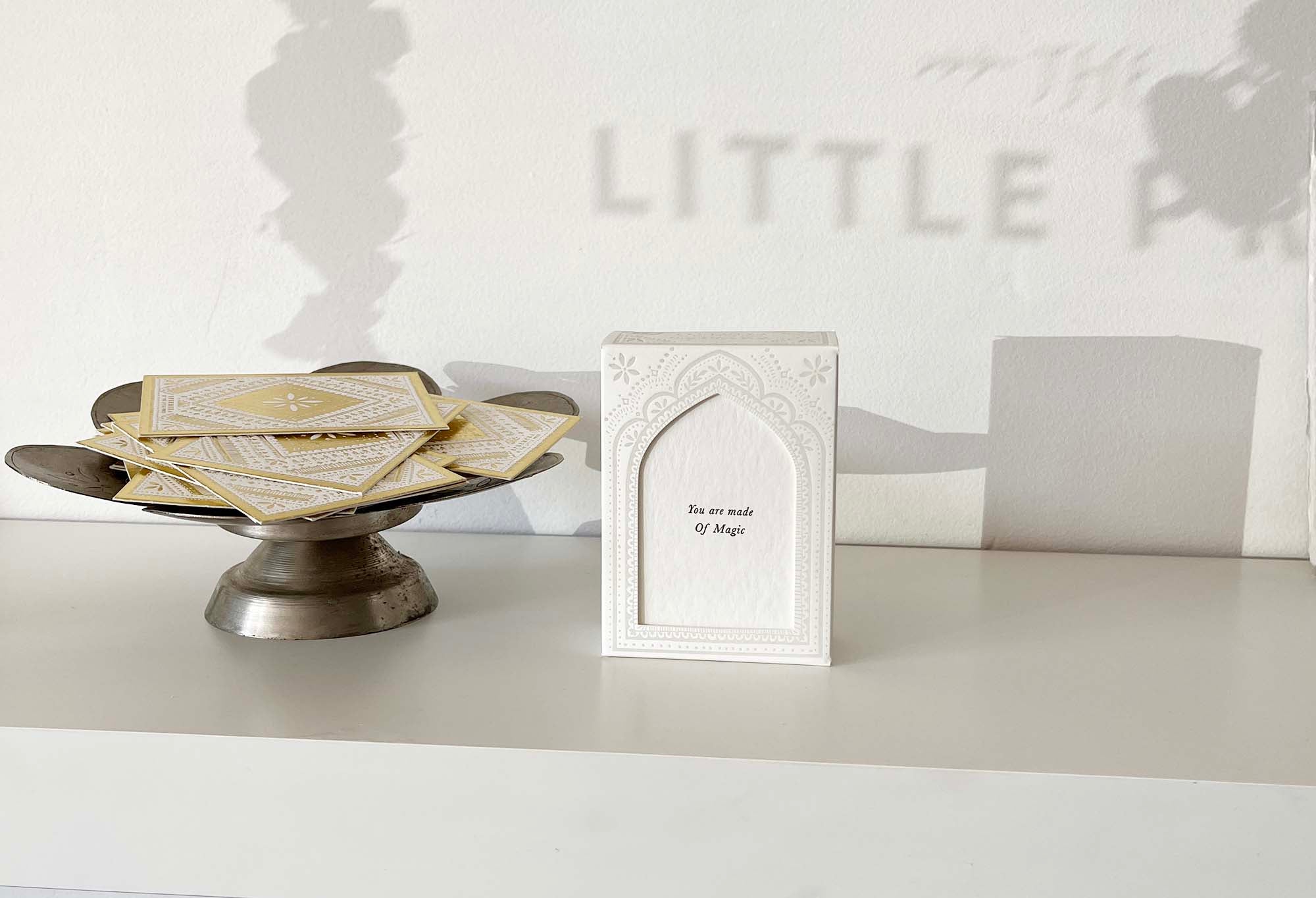 Greeting cards that keep on giving and growing. 
Handmade paper that is embedded with seeds of Swan River Daisies, with instructions on the back on how to grow flowers from the card. Made for a world that is becoming ever conscious of sustainability and our impact, printed in Sage Green ink
- approx 105 x 148 mm (4.1 x 5.8") when folded
- handmade paper made in Australia from recycled content, embedded with plantable Swan River Daisy seeds
- letterpress printed in sage green ink on our hand fed 1930's Chandler & Price
- instructions for planting the card on the back
- blank inside for your personal message, post consumer recycled envelope
Please note: this paper is 100% handmade from recycled content, the seed placement is unique in placement and quantity across all cards. Some flecks, recycled content, possible dents from the paper making process and small imperfections are to be expected. Whether you are able to grow Daisies is up to many factors, and not guaranteed. Please note that if you are sending these to locations which have a strict biodiveristy rule of foreign seeds, we are not responsible for any fees or lost post that might occur.
Our art prints and gift cards are lovingly, individually handprinted in small batches, using an antique printing press and hand mixed inks. We cannot guarantee they will be the same colour as in the photo. The colours and saturation will also slightly vary from batch to batch.