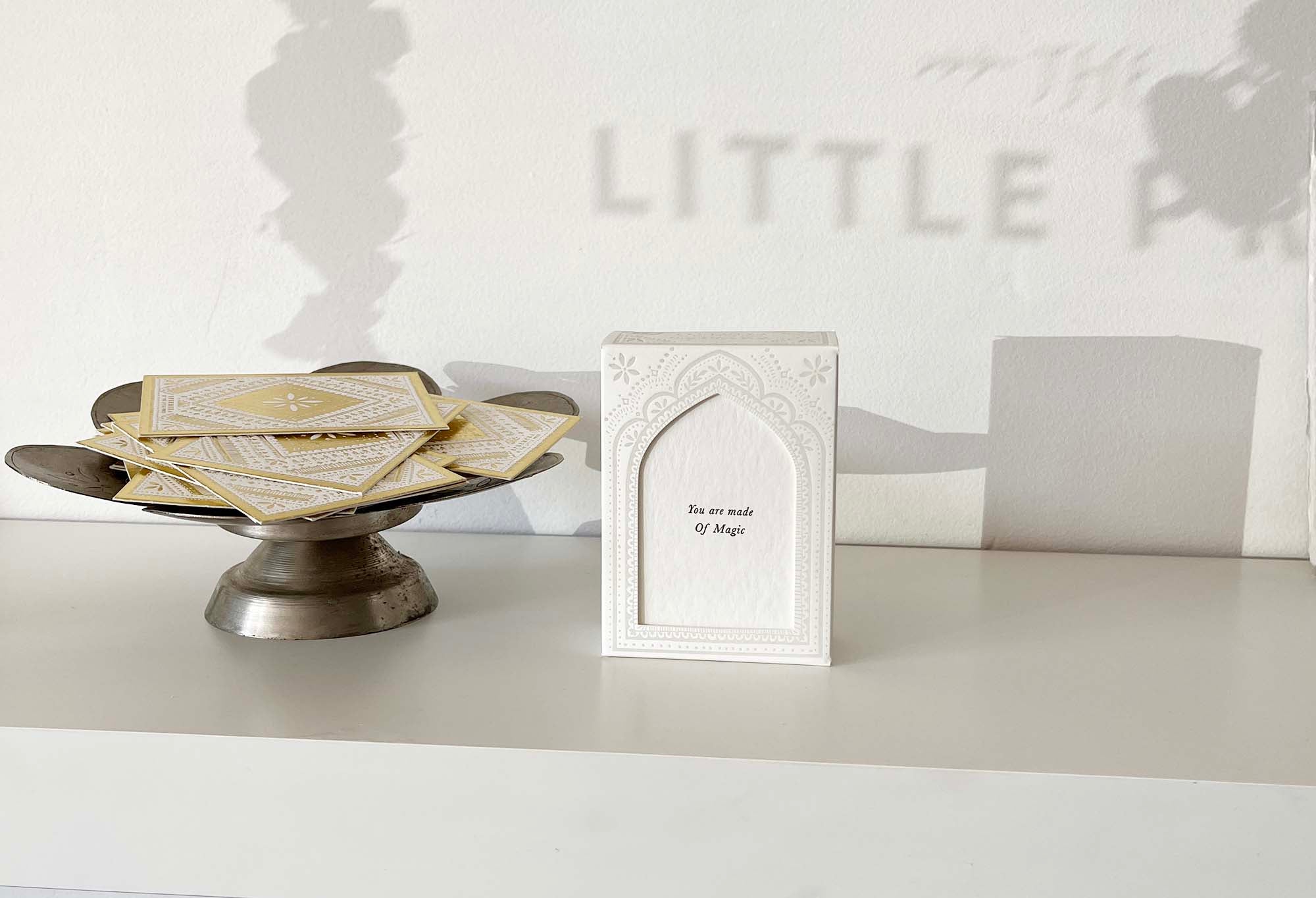 Quotes that have resonated far and wide, from our Ephemera collection. We've kept the refined minimalism of traditional font on handmade paper with deep, tactile impression.
Please note due to the handmade nature of this paper, no two sheets are the same. There is a raw, wild beauty to these cards.
- approx 105 x 148 mm (4.1 x 5.8") when folded
- 100% cotton handmade paper with a white envelope - made of sustainable and recycled content
- letterpress printed on our treadle operated 1930's Chandler & Price
- details of the printing on the back
- hand lettering design
- blank inside for your personal message
Please note: this paper is 100% handmade and some flecks, possible dents from the paper making process and small imperfections are to be expected.
Our art prints and gift cards are lovingly, individually handprinted in small batches, using an antique printing press and hand mixed inks. We cannot guarantee they will be the same colour as in the photo. The colours and saturation will also slightly vary from batch to batch.