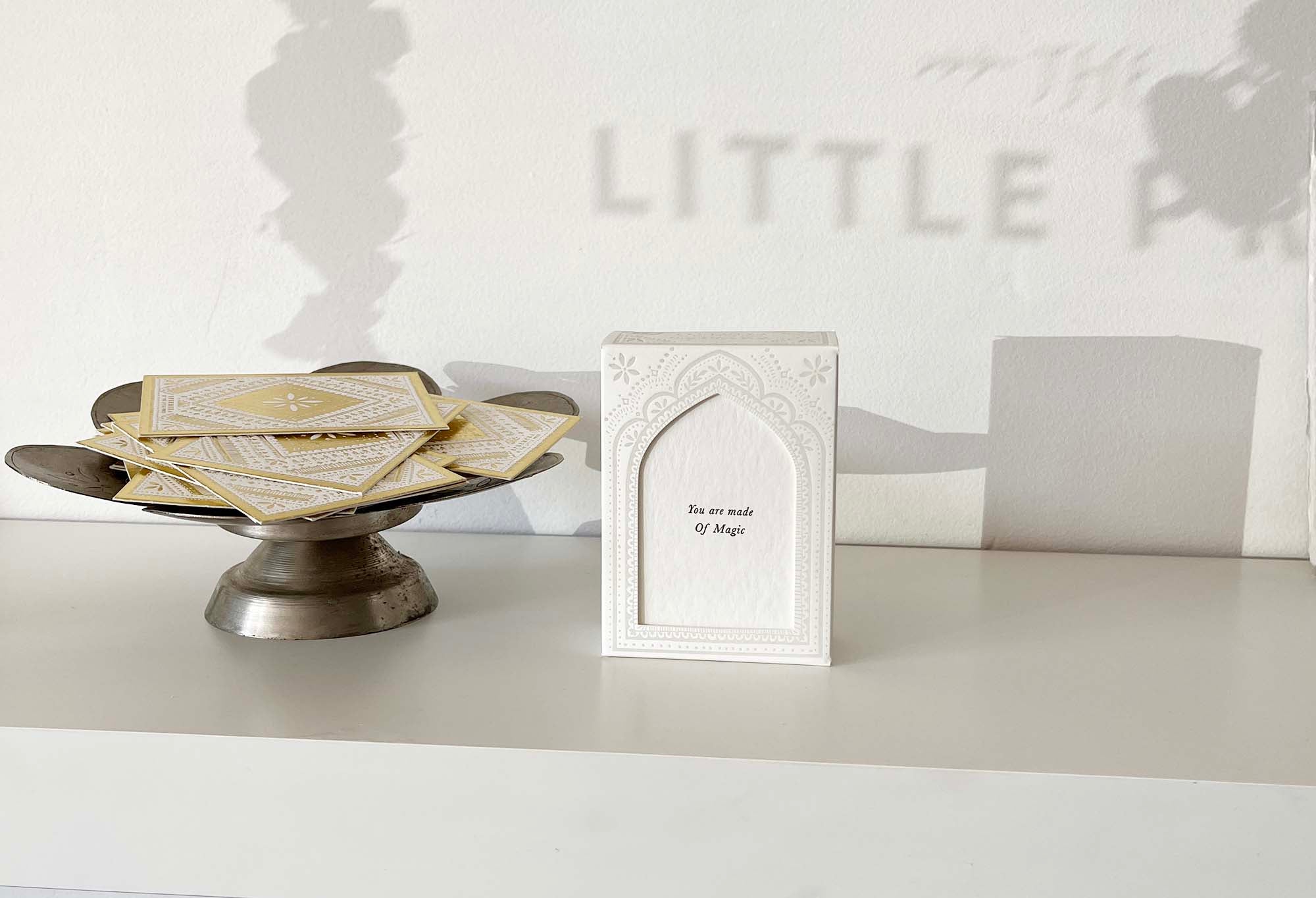 From the Symbol gift card range -
Hand drawn delicate and detailed Bodhi Leaf, printed with an impression into 100% cotton paper. It was under a Bodhi Tree, that Buddha sat and achieved enlightenment, so it has become a symbol of spirituality, learning and peace.
Perfect gift card for so many occasions!