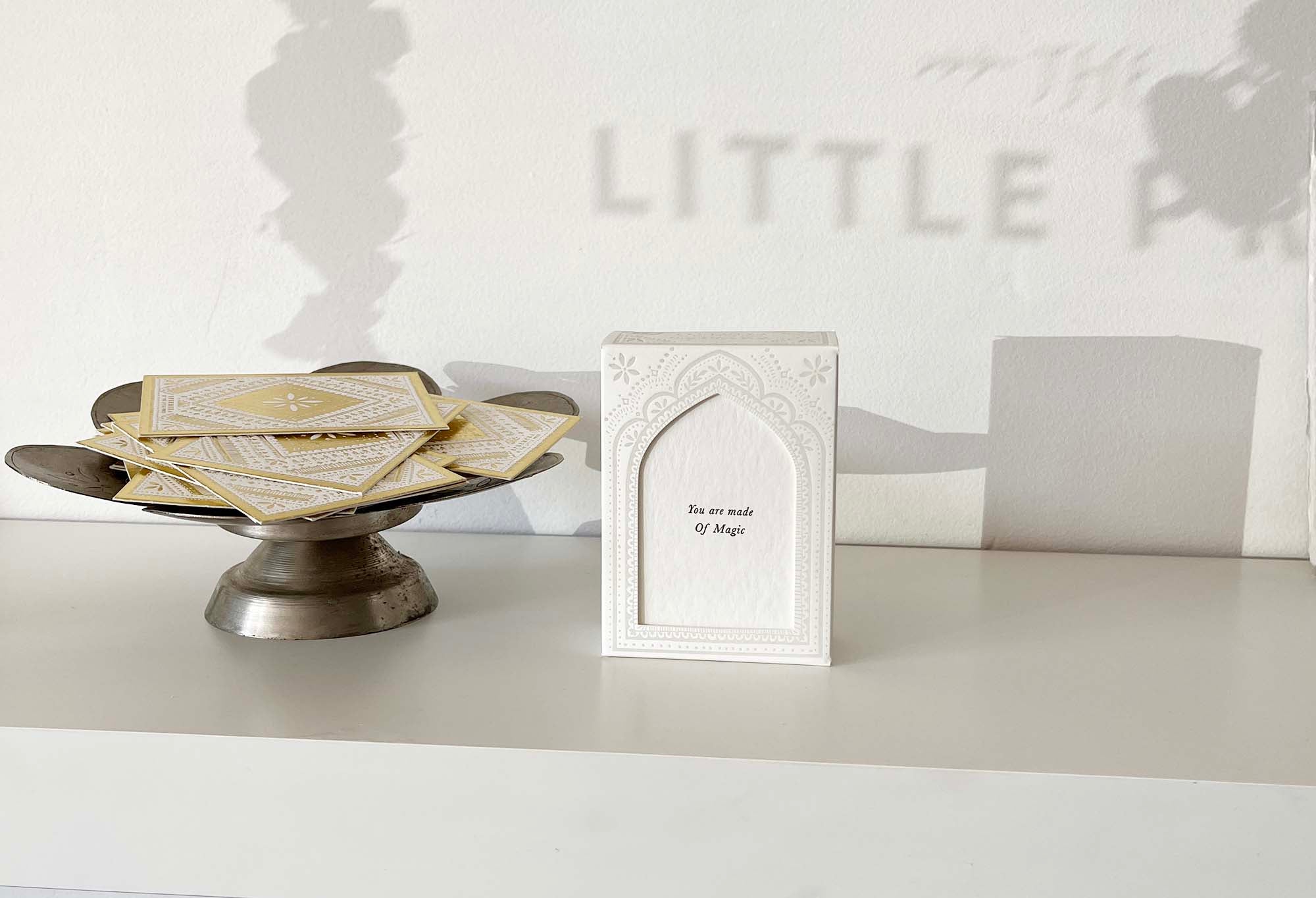 SET OF 3
Inspired by ancient Tibetan medicine charts, Acupuncture charts and age-old palmistry, we combined elements together for this paper treasure. The words "it's all going to be ok" run along the bottom of the palm for a sunny outlook.
Letterpress printed single side, with a deep, tactile impression.
Shapes are die cut from 600gsm cotton papers in a warm white

roughly 40 x 80mm

natural twine

printed with gold letterpress ink which is like a vintage dull shimmer gold rather than a shiney foil.
See our A5 sized letterpress art print for a more detailed version of our Palm reader art!