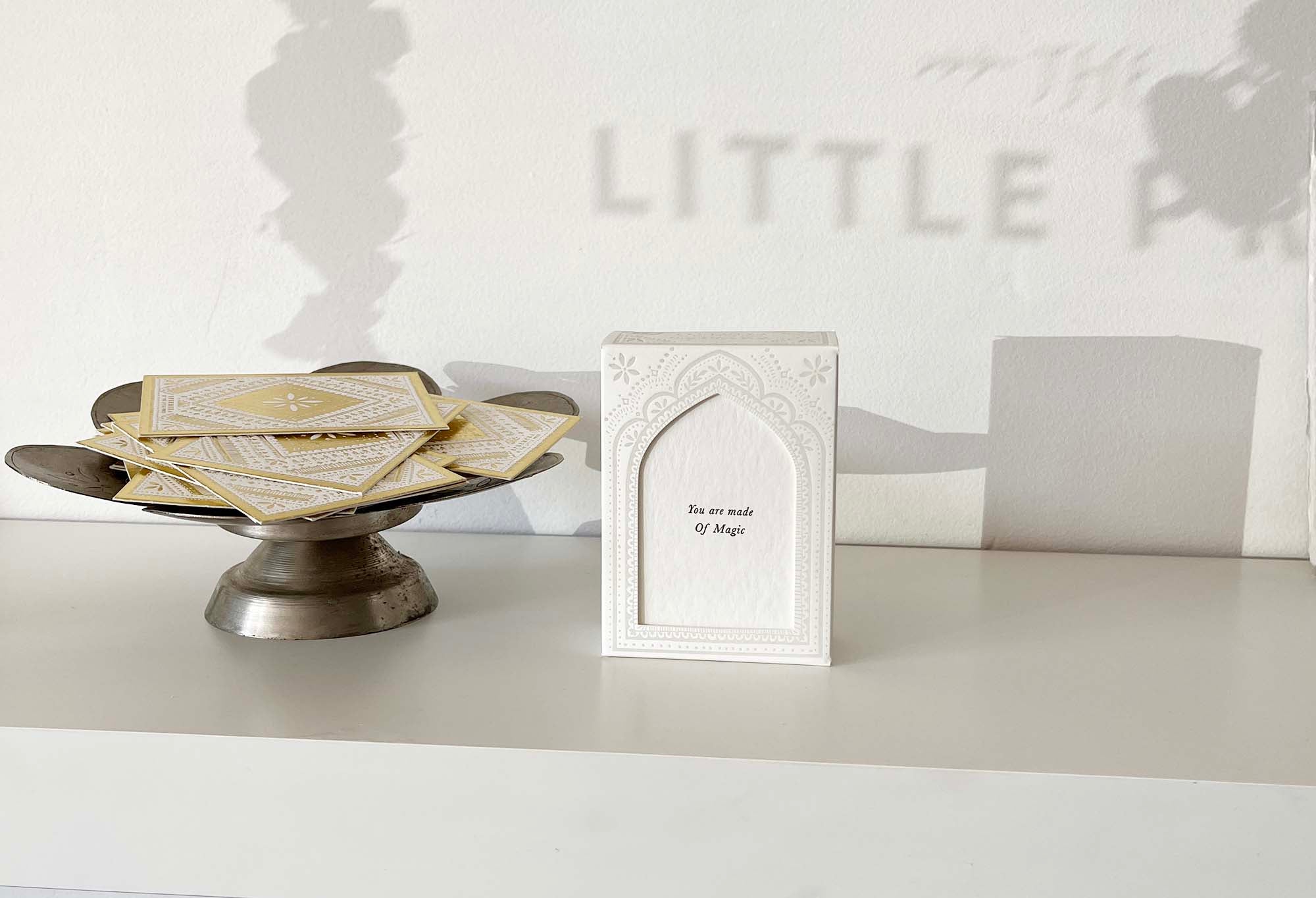 A little paper treasure. This cross is nostalgic to mediterranean churches or vintage kitsch decorations from south America. Whatever it means to you, we hope it brings inspiration and a little magic to your stationery!
Letterpress printed single side, with a deep, tactile impression.
Shapes are die cut from 600gsm cotton papers in a warm white

roughly 40 x 80mm

natural twine
If choosing a set of 3 please specify which option you'd like for the Design & Colour. You can mix and match from other shapes. A prompt will appear after clicking "add to cart".