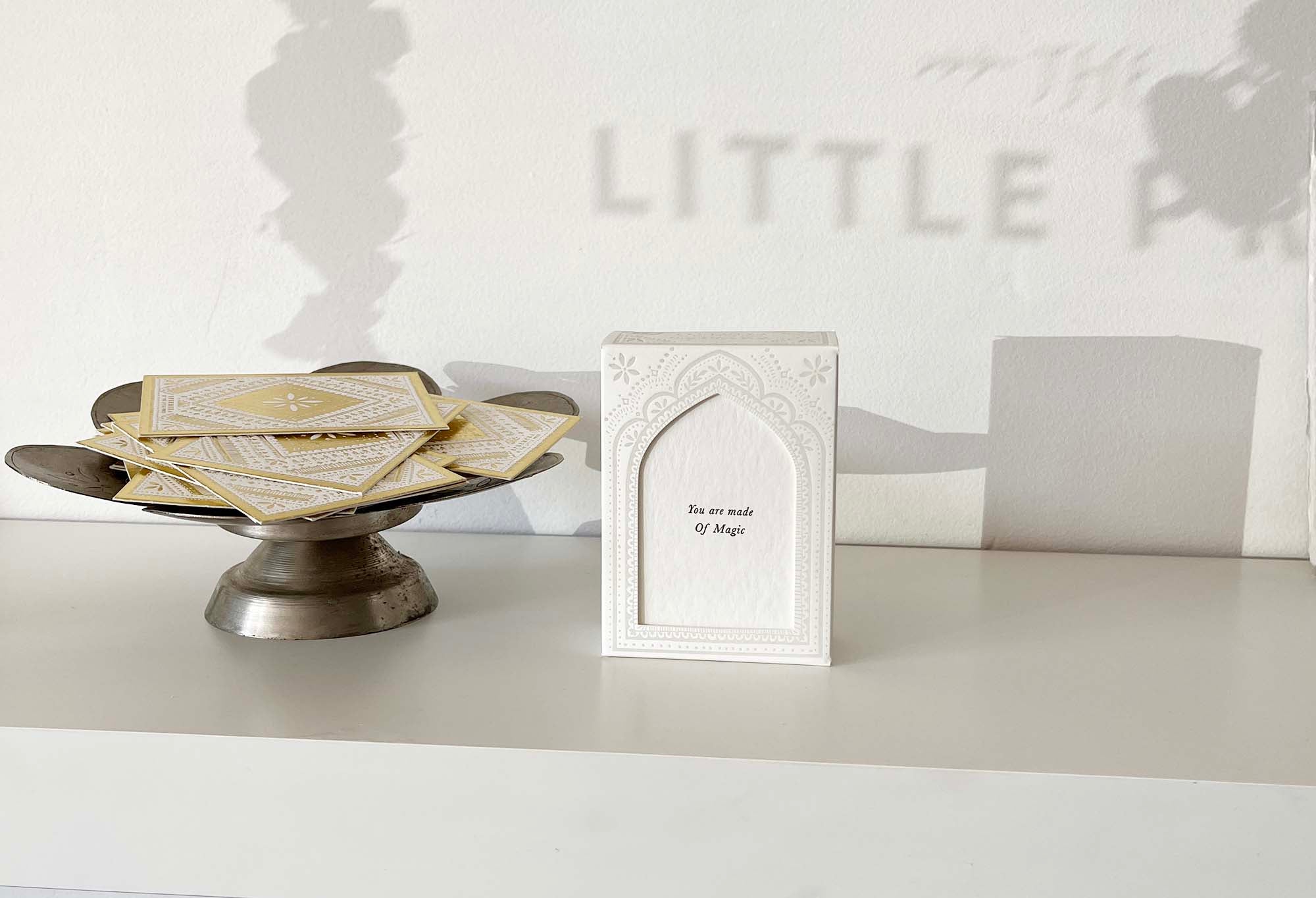 32 letterpress printed quotes to inspire creativity, mindfulness and connection to your intuition. Featuring beautiful gold foil pattern on the reverse of each card.
Pick a new card for each day of the month, or use the cards like a tarot deck for guidance. Stand the box on your desk or shelf to frame your favourite quote, or ever changing cards from across the deck.
Designed and hand printed completely by us, with antique presses, in West Australia
~
This dreamy little bundle has been in our hearts for a long time.
We are thrilled to release our Ephemera Inspiration Deck - full of quotes to inspire. The quotes in the pack are taken from the pages of our Ephemera zine volume 1 editions, with words from poets of the past, along with musings and words of inspiration from Emily of The Little Press.
Being fans of tarot decks and affirmation cards, we wanted to do ours differently, and to design the packaging so the box doesn't simply get put away when not in use, but becomes a frame which can be stood on a desk or shelf.
32 cards in each deck

each letterpress printed on the front

gold foil printed reverse of the cards

letterpress printed box, deliciously tactile

box: 80x110x37mm
| 3.1 x 4.25 x 1.45"

Printed on super thick, luscious warm white 450gsm, sustainably sourced and cotton content card.