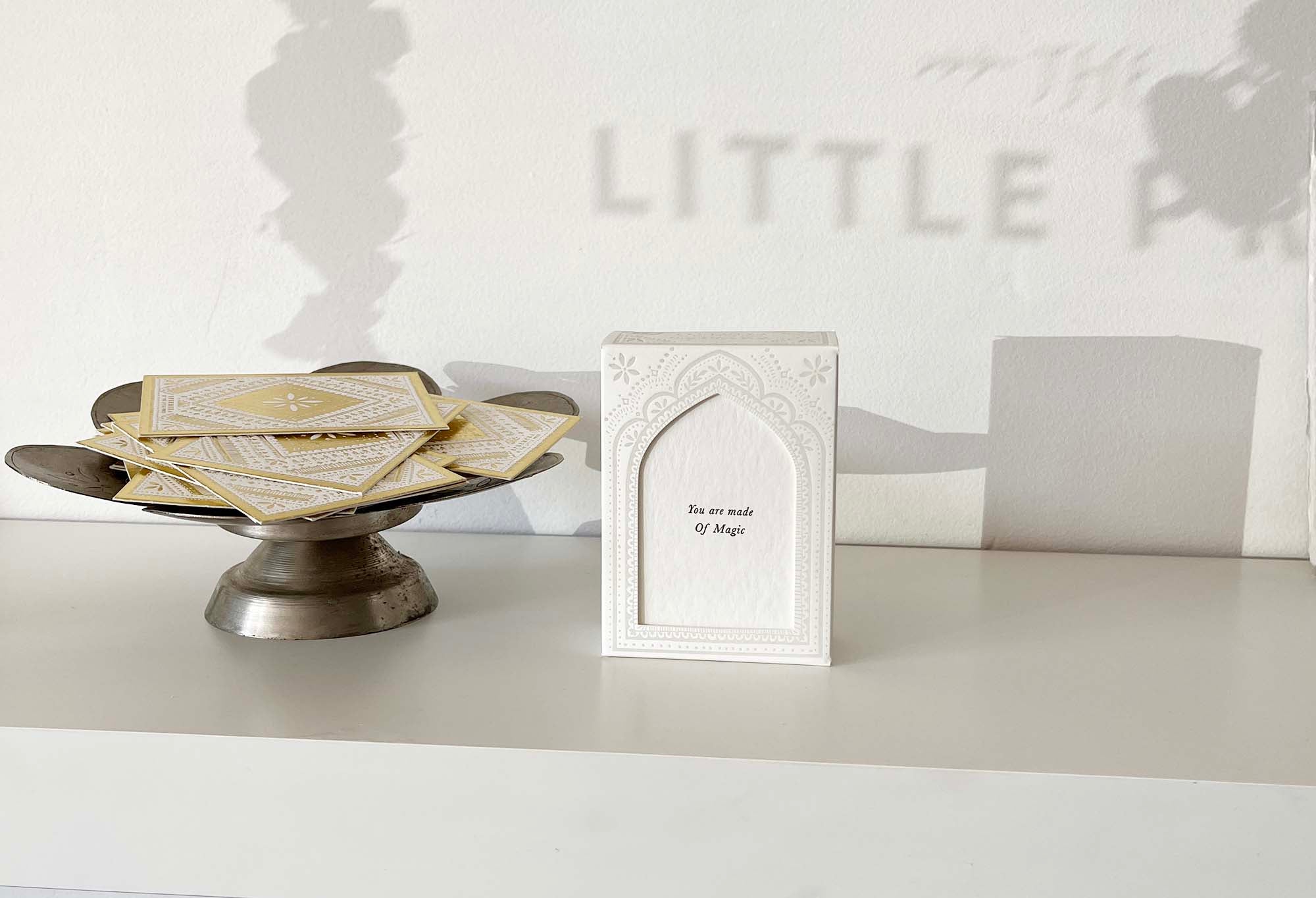 Inspired by ancient frames used for icons and saints, they will invoke daydreams and good vibes. A reminder for what is important to you. 

Letterpress printed with shiney foil paper, they look so much like pressed tin, but are lighter and without heavy metals used in tin.
Fold along creases for a self standing frame.

blank inside for you to add your own photo, art or message on some paper

Each frame has been letterpress printed with love  

~ 76 X 140mm (3 X 5.5")

fits a Polaroid photo!

comes with an envelope to make it a perfect gift to post out to loved ones overseas.