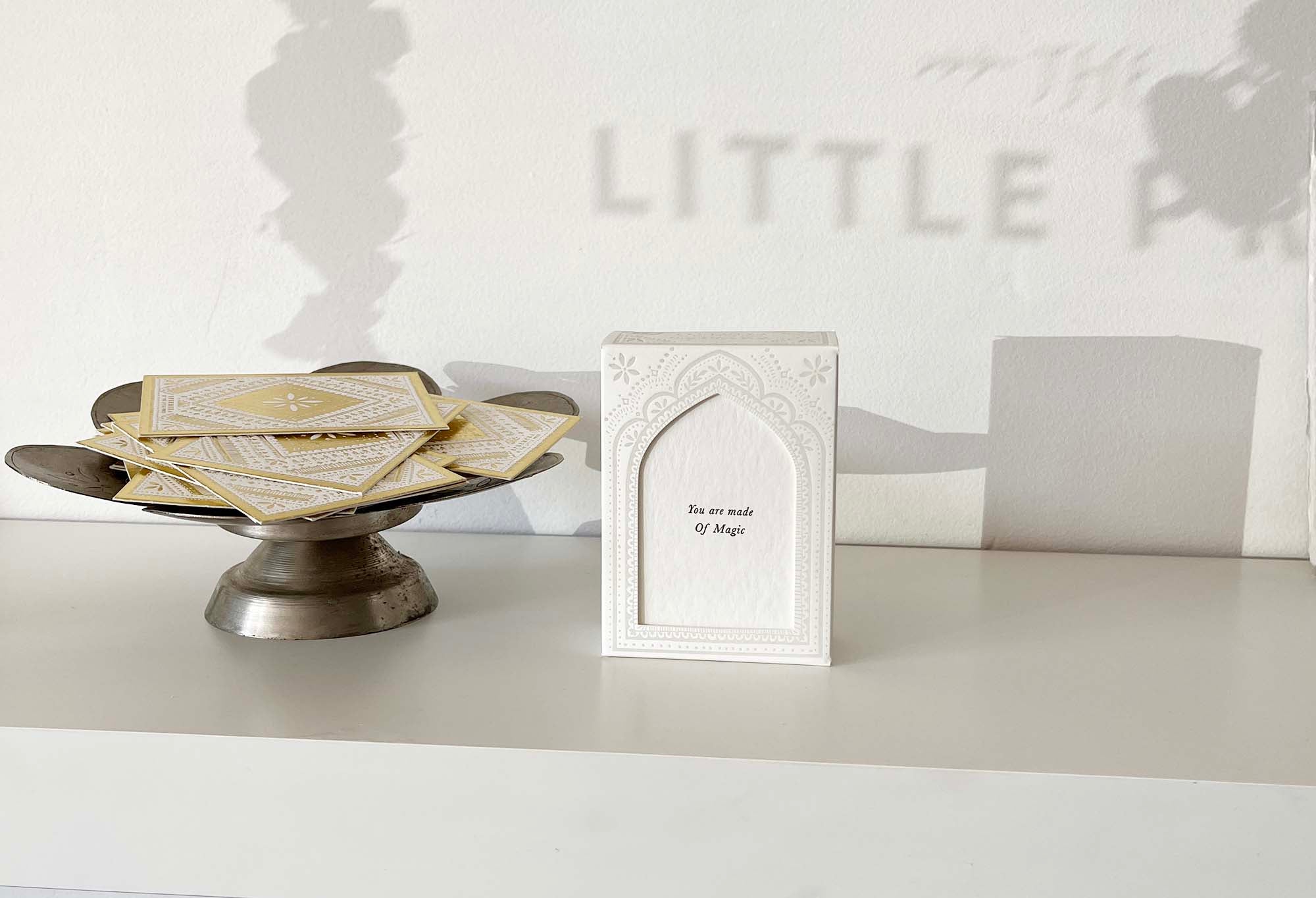 Made by THE LITTLE PRESS
Mini ceramic ring dish with mandala pattern pressed into the clay. Glazed and fired to be dishwasher safe and waterproof, with a very organic shape - no two are the same. The ones pictured here may be slightly different - but they will be similar in the all white glaze and pattern detail.

Perfect to hold rings and small jewellery pieces, a salt dish, or little water dish for watercolour painting.
Roughly 3-5cm diameter, 1cm tall.